Guru Style Leadership…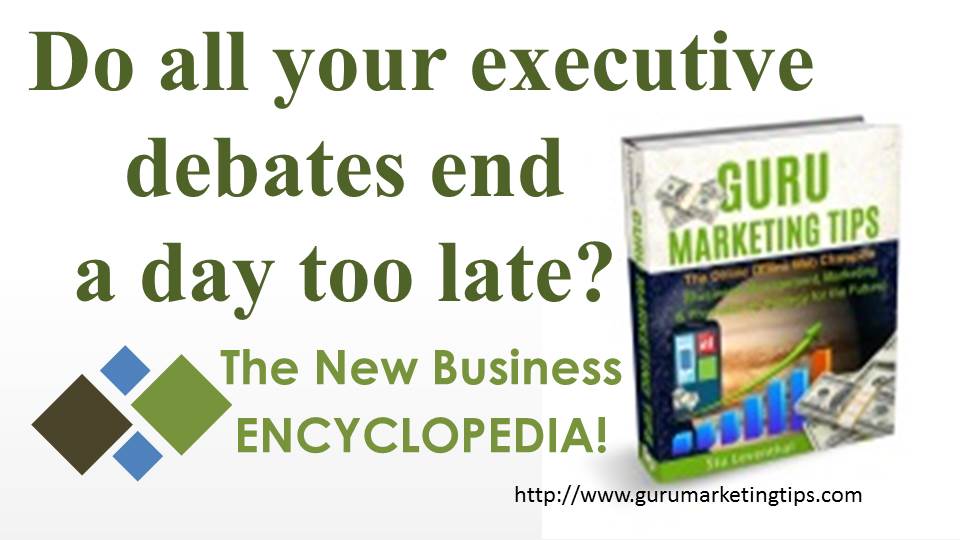 Biz Leadership Requires Guts!

By Stu Leventhal – Guru Marketing Tips


People become successful in many different ways using many different strategies, methods and under all kinds of circumstances and particular conditions.

Everyone has their own set of challenges to overcome, strengths and assets we can call on for help. Thus there is no one road, one recipe, one path to follow or a single play by play book that will guarantee a person will end up great, achieve great things, be admired by one's contemporaries or become a great leader or teacher of one's era.

The most capable people are the most adaptable people!

The most adaptable people generally are those who have seen a lot and have a lot of experience.

When we have been through similar circumstances before, we are less likely to panic the second or third times around. We can get straight to working on the problem and developing a solution because we don't have to think about what needs to be done. We already know what steps are necessary and we just start doing them automatically.

Therefore, practicing for business dilemmas will prepare us so we are not taken by complete surprise when challenging company problems arise.

If you are confident then others will look to you for advice and direction.

Of course, there is no substitute for actual, hands-on real experience! So, the best teaching and best prep work for greatness and leadership success is setting up environments where the students or protégés are exposed to as much realistic diversity as possible. The guru style teacher, boss or instructor should allow the students to handle as much of the situation on their own with little interference so the students can get a feel for having to run things by themselves.

Greatness is usually achieved when difficulty is overcome. To prepare for success we must anticipate that there will be problems and challenges that we must accept and then try to defeat.

A great leader does not shirk from hardships, roadblocks or challenges.

Know that many biz difficulties are of the type that we cannot foresee coming our way. Yes, we will have obstacles thrust in our path that we cannot practice fixing so we must become adaptable and quick thinking. If we wish to lead others in a business arena we have to be worthy of that role and that means taking seriously the responsibility that come with being a boss, coach, trainer and mentor.

Things will always go wrong. How calmly and quickly we react, how efficiently we start coping, how we adjust then counter; are the telling signs of how capable we really are to lead.

But just leading is not nearly enough. Leaders must groom more future leaders!

Thus, if we wish to prepare our crew, staff, teams and students for greatness we must tutor them so they can think fast and act on their own too!

A great leader's job is to enable those he or she is responsible for to have the abilities, courage and conviction to act in the face of despair!

Empower your charges to act and think on the fly! Then back them up and support their actions and decisions all the way; as if they were your own decisions and acts!