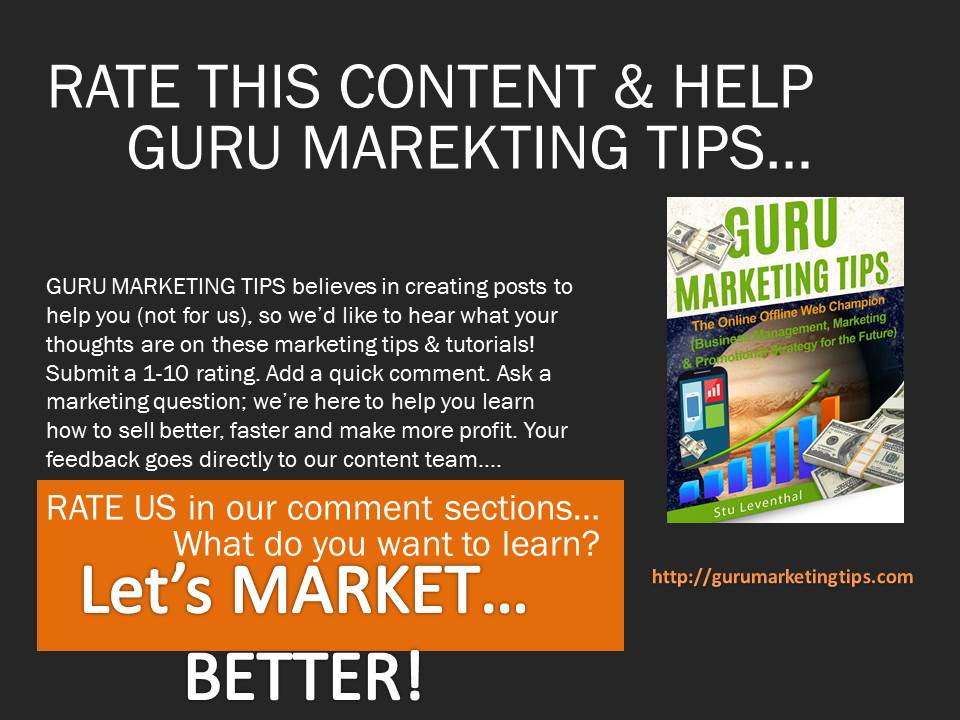 Internet Marketers are fierce competitors but they all have a passion for their field and a weak spot for new wanna bees who are willing and excited to learn! Now is your chance to find out the magic of doing any thing business! Just ask and you shall receive!
#learnIM #Guru #gurumarketingtips #marketbetter #biz #admagic #businessmarketing #businesstips #Salestips
*Do not forget to sample read the first 15% of the new BIZ BOOK - Guru Marketing Tips - The Online Offline Web Champion! By Author, Business Pro, Guru, Stu Leventhal *You'll learn more from the first 15% that you will from ant college courses out there!