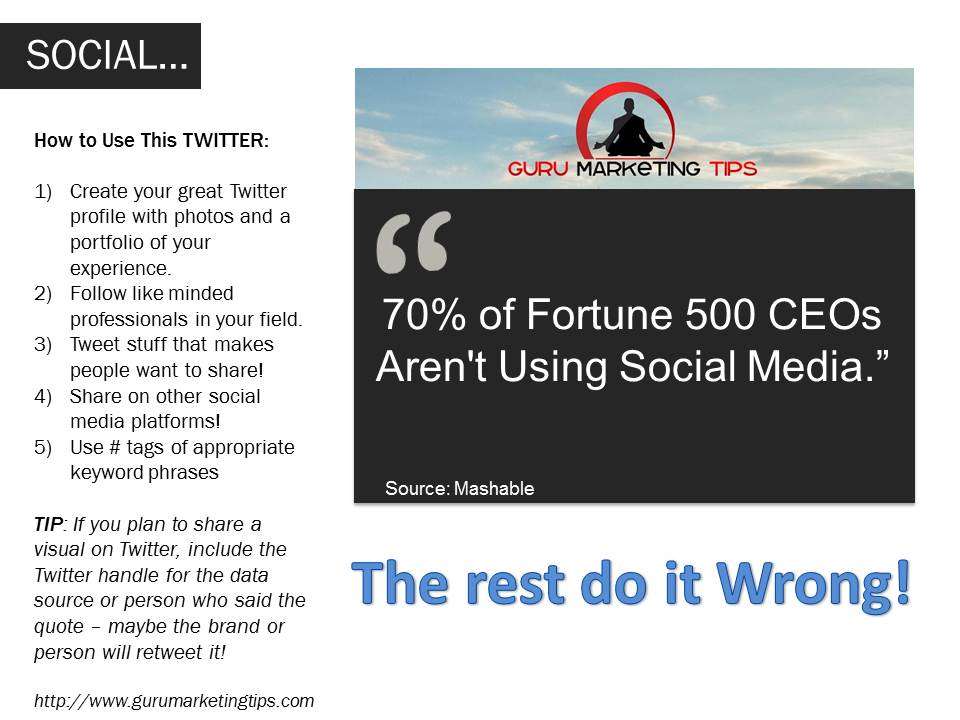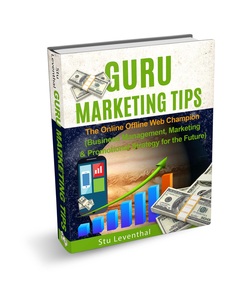 #twittertips #tweetinggraphic #socialmediatip #gosocial
Who knew 140 characters could be so powerful and entertaining?

The key to twitter is to announce where to go to find out the rest of the story!

A short teaser works great! Wet their whistles! Entice! Make us click to learn the rest!

#gurumarketing is about getting people to share your work! #goViral

Always Tweet with integrity and Internet marketing Dignity! Yes, twitter can be used to get tons of links back to your sales pages for traffic and website e-mail list building op/tin bait page offer and squeeze pages but is it worth it? You are trying to build a real fan base for your writing and web publishing efforts...Loyal fans are loyal because they trust you! Short cuts are really the long way to entrepreneurial stardom!

*Just remember to leave room for your friends to talk or leave their social handle because many will not bother to share if you have already used up all 140 characters!

Bear in mind that social media is similar to but also very different from blogging. With social you are stuck using the features available on the social network you are posting on; with a blog you can add all kinds of extra aspects to your blog to enhance your audiences experience!

*Also remember each social media platform has the right to delete all your efforts on their site as well as ban you if you are not participating to their standards. Yes all your hard months or years of work can be vanished for good overnight! Thus invest your most time and money on your blog or website or other web real estate that you own, which you have more control over!

It is also important; if you are serious about building a large amount of Twitter Fans, Facebook Fans, YouTube Audience and Pinterest Followers, to print all your social media web addresses on all your offline marketing materials. Most businesses are terrible at combining their on and offline promotional campaigns so they work together. Many big company IM marketers do not even know what the offline marketers are working on, even though they all work for the same company or corporation!

When you combine all your online social media campaigns they work much better; one enhances the others. The key, of course, is having all your social accounts connected to one another so that whenever you post on one account all the other appropriate social arenas also post their versions automatically. This saves you from going to each account manually and having to re-do the same post over and over for each platform. This connect ability and easy share feature of social media makes your offline SEO enjoyable and fast!

You should know that the keywords and keyword phrases you use for search engines may not be the same most popular keywords on your social media accounts. In fact each social media account has its own keyword valuing system. Thus you have to do your keyword research for Facebook when you are Facebooking and then re-optimize the content you are sharing or linking to that is for example, published on your website. Do you understand that you may have optimized your website articles and photos for what was best for your SEO strategy on your website but now you need to find out how Facebook is indexing your topics so the correct Facebook Fans find your posts!

*More Guru Marketing Tips Here FREE! Do not forget to leave us a comment to let us know what else you'd like to learn about!

Did you know that for a limited time you can read the first 15% of GURU MARKETING TIPS by Stu Leventhal the world's most innovative promoter!

Just click...the first 15% is free...what can you lose? READ LEARN & PROSPER!