Funny Blogging Rules The Web...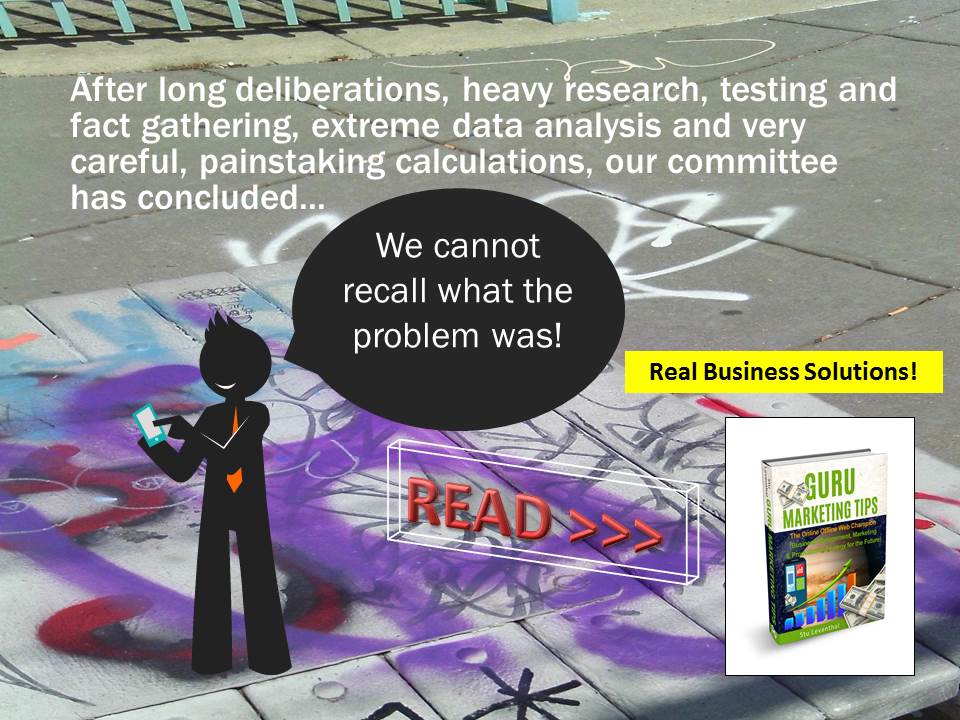 Blogging with Comedy Rocks Cyberspace!

BUSINESS IS SERIOUS BUT GOOD JOKES STILL RULE THE BLOGOSPHERE
by Stu Leventhal - Guru Marketing Tips

Internet Marketers want to get their blog posts shared and linked to. That requires posting things people think their friends would like to experience too.
Yes, your first priority is to please your audience but your audience is looking for stuff that is so good they can pass your
web content
on to their own groups, fans and followings.
Everyone loves a good joke or a funny cartoon.
I know you want to get down to discussing business with your audience but you need to give the audience a break every now and again. Jokes are still the fastest way to build a following online!

Who can blame people for liking to laugh and share the joy of good humor with the people they care about online or offline.

The problem is that everyone is not funny and all of our senses of humor differ. So when you post and publish humor online be sure you do not compromise your Internet Marketing, IM Dignity.

Post jokes that are in good taste!

Do not antagonize anyone or disrespect anyone with your humor, especially when you are representing a business entity.

*If you are not sure if a blog post or social media post is funny or rude then ask some people's opinions before you commit it to your blog or socially post it. Your online reputation is always more important than a few cheap laughs!

References:
You can learn some basics about clean blog worthy joke writing and humor content marketing here:
http://anewtale.com/humor.html