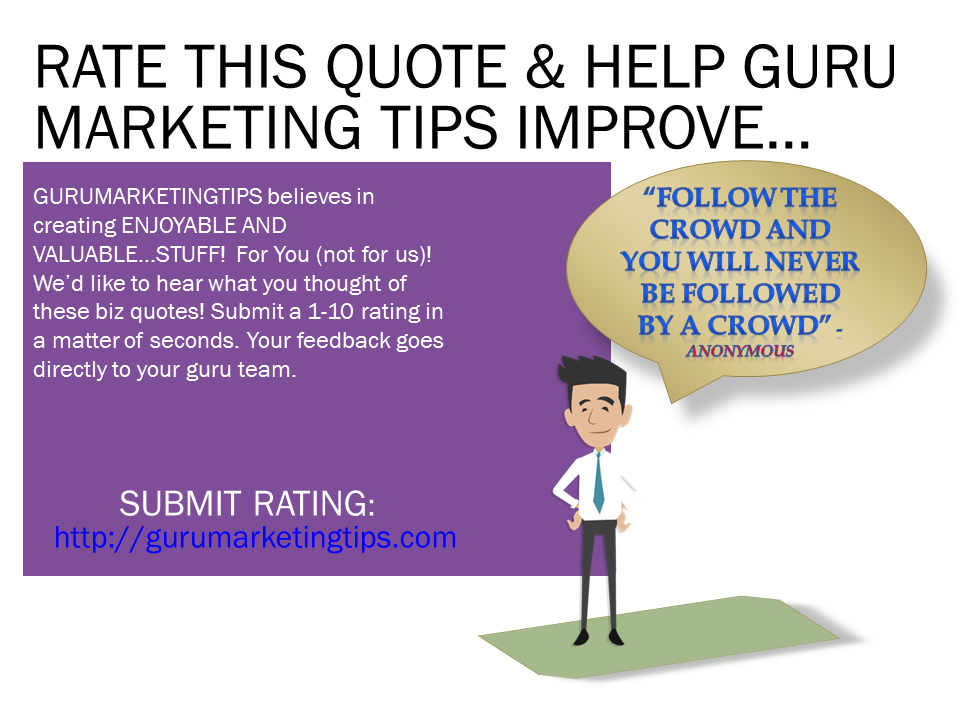 Rate These Business Quotes 1-10 Ten Being GREAT!


"Don't get the idea that I'm knocking the American system." - Al Capone

"Business without profit is not business anymore than a pickle is candy." - Charles F. Abbott

"A verbal contract isn't worth the paper it is written on." Samuel Goldwyn

"There can be no progress if people have no faith in tomorrow." John F Kennedy

"A lot of fellows nowadays have a BA, MD, PhD... Unfortunately they don't have a J.O.B."
- Antoine (Fats) Domino

We are not alone. We all face many of the same adversities that our ancestors battled. Passing down wit from generation to generation is as important as inventing new things. What important words have inspired you?

Please share your cherished quotes with all of us!