The Real Estate Agent's Career Success Blue Print
By Gerri Leventhal

This is an everything necessary Realtor's E-Handbook for starting and maintaining a Local Real Estate Business with short term and long term strategies for profiting. Business motivation, professional development, marketing and lead generation, brand building...is all covered. Each reader is taught how to leverage their own strengths to dominate their communities Realty Scene in a way that only they could accomplish. Every
Realtor
needs to read this Realty Biz Book. Available at
Smashwords
: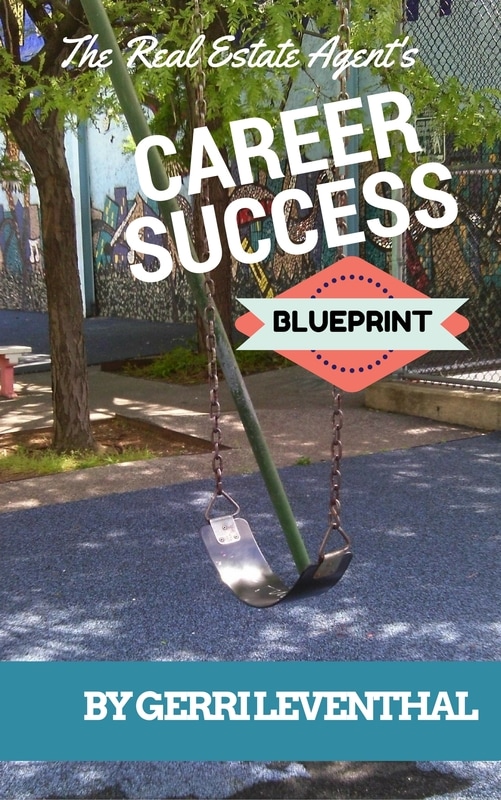 Real Estate Business E-Courses that really teach something only come around once in a blue moon. Business Author, Real Estate Agent Trainer and Broker Gerri Leventhal has just published a Real Estate Marketing book that is speaking directly to Realtors the globe over. Real Estate requires different biz strategies than most Industries. Real Estate Books have been rehashing the same biz tactics that the rest of the business world uses and that is where the confusion comes in.
Author Gerri Leventhal gets her Real Estate Course Curriculum from her Realtor Students that she has been mentoring and coaching for years. The Real Estate Agent's Career Success Blueprint prepares Realtors with career advice that they asked for. The Realtor Tips, Realtor Agent Training and Realty Business Knowledge taught in the pages and chapters were chosen specifically for State Licensed Realtors. You'll learn SEO, Social Media Promotion and traditional
offline
methods jazzed up for modern today and tomorrow!
This is a Business Training Course in easy to read e-book format. Training for Licensed Real Estate Agents has never been this good, affordable, enjoyable and doable. This is the book all the Agents are talking about. Buy it! Read it! Share it!
Author: Gerri Leventhal runs http://findnjhouse.com
Gerri Leventhal has been in the Realty Business for over twenty years.
More Gerri Leventhal Real Estate Books can be found here:
REAL ESTATE AGENT'S CAREER TRAINING EDUCATION CENTER!

Gerri Leventhal is a Realtor, Broker, Author, Instructor and Agent Business Coach.