The Guru Marketing & Promoting Philosophy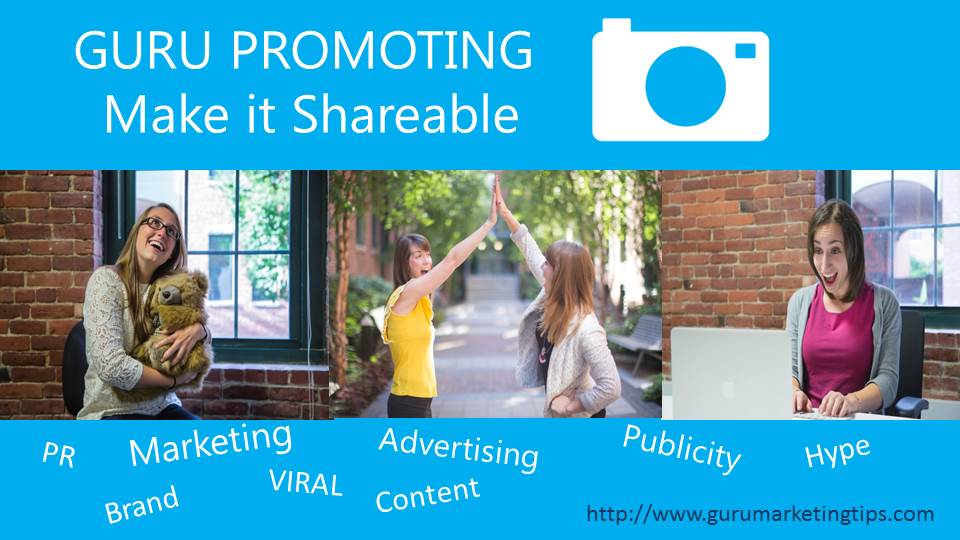 Thinking Like a Guru Marketer, Promoter and Publicist
By Stu Leventhal - Guru Marketing Tips
When we think of marketing, advertising and promotion offline, such as; on the radio, on television, in newspapers or in magazines, we realize immediately that what works for one company won't work for all others. Each business entity is unique as are its customers and its particular situation at the time in question plus every company has different needs and those needs are constantly changing.
Every market place has special circumstances to overcome and deal with. Every ad medium has its own set of peculiarities that we marketers must learn about, experiment with then become wise at, so we know when to use each most effectively.
Offline
marketers spend lots of money to research, compile and analyze data about products, customers, audiences, media platforms and competitors before they make decisions concerning marketing.
We acquire as much information as we can then we construct a viable marketing plan of action designed to meet our goals.
But, when we market online we seem to think we should be able to unravel the mystery of how to do everything with no practice, study or experimentation. You have to take the time to learn what works best for you as well as for who you are trying to impress online.
Selling and persuading online is tougher than offline! There is a lot of noise in the digital world and a lot of amateurs publishing personal stuff that makes things tough for even a professional to stand out and get noticed. Plus there are the technological elements that must be learned and mastered.
Just because you can do a lot of things, online, for free, does not mean you can take the quality of what you publish online for granted. The best online rule to follow is if you are not prepared to put your best effort into it, do not do it online.
There is a lot of pressure by the
SEO
Industry's so called Search Engine Optimization Experts to convince marketers to post and publish fast and furiously. "Google likes lots of content!" They preach. "Post, post, post, publish, publish, publish…You'll be rewarded by the search engines!"
The popular
Content Marketing
Philosophies revolve around posting and publishing in large quantities, everywhere. The idea is that the more keyword phrases you can target and optimize your web properties for then the more online activity you will attract and thus the larger your notoriety grows. But my question is what are you becoming known for?
Creating volume is nothing special. One great piece of content is worth thousands of dull, non-noteworthy content. All it takes is one very good piece of online content to make a career or launch a startup company!
Publishing just to publish is meaningless. It may even be detrimental to your cause!
The hardest thing for business professionals to grasp as they attempt to become effective Internet
Guru Marketers
is that technology does not trump marketing experience or business savvy! You have to have something of value to say before technology can enter the picture to help you achieve your goals.
*Always bear in mind that your online marketing is not always 100% under your control. Yes, you publish stuff but where it goes from there is anyone's guess. If you make a mistake in cyberspace there is often no way to take it back. Thus always put your best foot forward!
Good Content Marketing is not Rocket Science. Just stand in your customers' shoes and your viewers' shoes then ask what is it that you want to find when you visit your different web real estate places online. Most importantly ask yourself what content would have you coming back to a
blog
or website or
social media
site again and again.
*If this was helpful think how helpful a whole book full of Guru Marketing Tips and Promotional Strategies would be!

GURU MARKETING TIPS by Stu Leventhal is business genius you cannot afford to pass up! Now available digitally...Read it today!