RUNNING A SUCCESSFUL SMALL BUSINESS...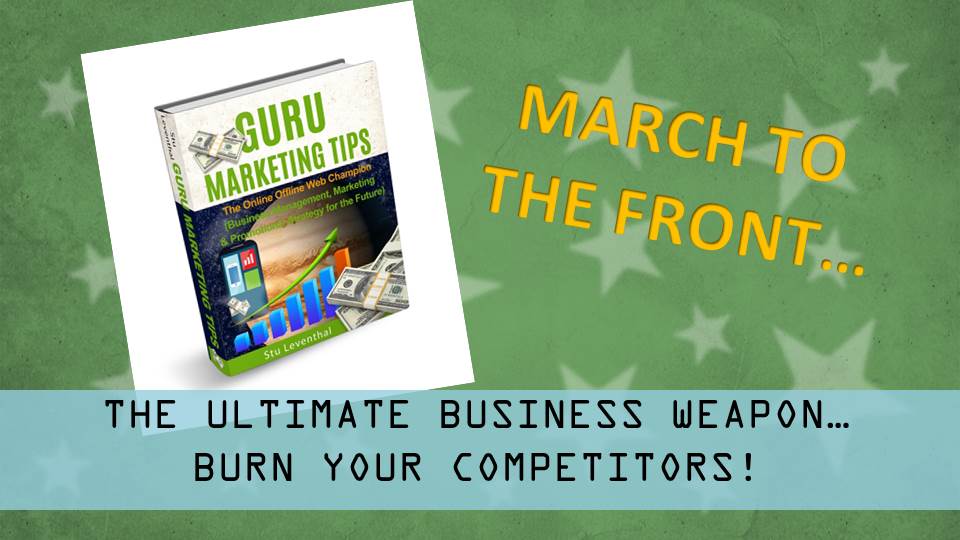 There is something very beautiful about a well running business large or small.
There is lots of human
dignity
in men and women presenting a fine product or service for purchase that they believe in!
The magic comes from the natural competitiveness between companies and individual workers which delivers supreme value to the goods being sold.
There is honor in hard work and earning a living!

The world's companies represent the best of a group of people working and striving to produce something worthwhile to enhance other people's lives. Companies also represent the best of human collaboration and teamwork which is mankind's highest aspiration!

Of course we all know that there are many businesses not running very well or honorably.

Still there is much to be learned from the many poorly run businesses as from studying our guru online and offline business industry leaders.

Many people feel man's business personas and man's creative souls are at constant odds with each other but that is the furthest thing from the truth.

Yes people blame money for all the evil in the world and that naturally makes business pros look bad!

But no one can claim that a lot of creativity, honor and integrity does not go into running any decent, thriving company and building up a company brand. In fact lots of creativity as well as blood, sweat and tears, sacrifice and determination goes into running and promoting even a poorly performing company.

Tons of ingenuity, thought and pride must be applied to manage any successful business venture.

Running and maintaining a company is one of the most creative, challenging and honorable endeavors known to man. The competitive environment of any market place assures that only the best and most qualified will endure long term.

Unless you are conducting business in a shady, dishonest manner, there is nothing but honor in producing valuable products and offering great necessary services.

All activity takes on a whole, special aspect when money is exchanging hands.

Money gives legitimacy to work! Money reinforces the value of the workers' efforts and proves the quality of the resulting product.

Another very bad yet common misconception of running a business or about work in general is that jobs are boring and dull.

Jobs are interesting!

If your job is not fascinating and adventurous then you are doing it wrong!

Jobs are also very satisfying when done well. If your job does not satisfy you then you are in the wrong job!

And thus we get to the guru small business tip and wisdom of this lesson. The four most important Guru ingredients for running any successful big or small business are:

Love what you do.
Be proud of your products and services that you sell.
Respect your customer!
Honor your trade!

*The fifth Guru ingredient of business success is; whatever rung of the company ladder that you occupy, always have the very best tools of your trade available to you in an organized state and always in prime working condition. Without well maintained, organized easy to access tools you cannot produce great work whether you are an office worker, corporate officer, sales personnel or factory worker.

*The sixth Guru ingredient of biz wizardry is to keep a very, organized work place.

*The seventh Guru ingredient for business magic is to have on hand a documented business game plan with specific short and long range biz goals!

Armed with these seven Guru Small Business Basics for Success...all biz dreams, e-commerce or offline biz ideas are possible!

*Do not forget to order your copy of GURU MARKETING TIPS - The Online Offline Web Champion by Stu Leventhal (now available in all types of E-formats!)